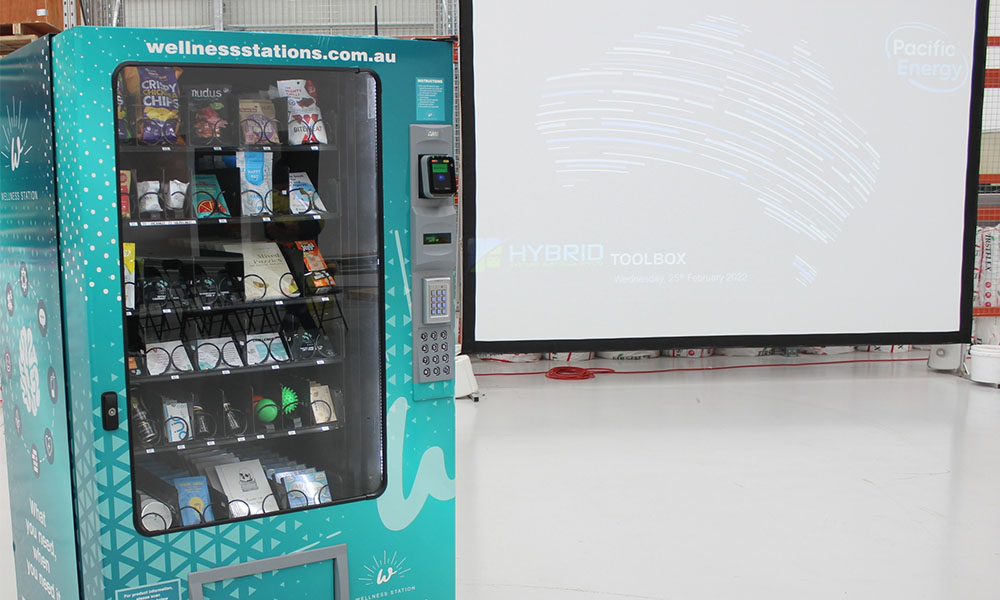 The Trainwest Safety Institute are excited to announce their new partnership with Wellness Stations
What you need. When you need it.
A highly visible and innovative solution the Wellness Station provides your employees with 24/7 self-service access to a range of practical tools and products that can help improve wellbeing, general health and happiness.
Choose from our diverse range of health and wellness resources to stock your Wellness Station, including mental health and wellbeing materials from our partners. If you have existing company programs and materials, you can add these in to your Wellness Station as well.
Our team will set up your online tracking account to help monitor usage and manage access for employees. Access can be linked to your existing company cards or provided to you through unique Wellness Station RFID card or employee PIN code.
Find an accessible, highly visible place for your Wellness Station and start encouraging your employees to get involved!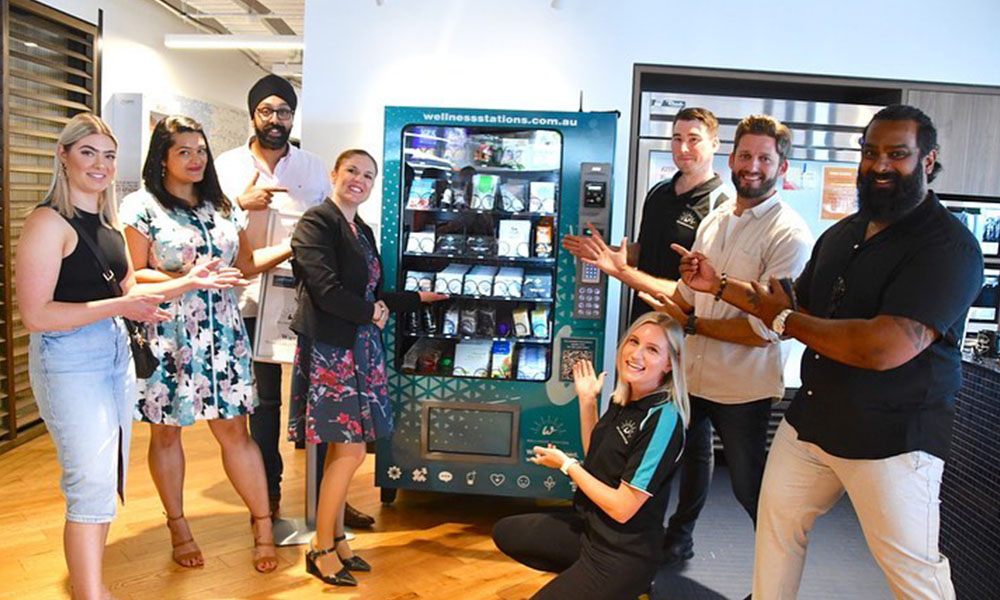 Support & Engage Your Employees
The Wellness Station is more than a vending machine, it's a unique and innovative solution to help engage your employees in wellbeing programs. It's a way to start conversations and contribute to building a better workplace culture focused on health and happiness.
Your Wellness Station. Your Choice.
Select from our diverse range of:
Mental Health Programs, Tools & Materials
Podcasts on Mindfulness, Meditation & Mental Health
Gratitude Journals
Coloured Pencils
Write a Letter Home Kit
Mindfulness Activity Books
Healthy Nutritional Foods
Protein Packs & Shakers
Essential Oils
Puzzles & Games
Meditation Guides
Fitness Equipment
Hand Therapy Balls
Massage Balls
And so many more!
All our products are proven to benefit mindfulness and wellbeing, carefully curated with the assistance of our wellness partners.
Ask to see our full product guide for further information.
Want to learn more, download the price guide below or contact us!
Your Wellness Station is completely customisable for your workplace, and can be changed regularly to suit your employees' preferences and accomodate new products.
How will I benefit as an employee?
A Trainwest Traineeship provides you with a stepping stone to the future. Undertaking a traineeship in your workplace is a great way to further your education without sacrificing workplace experience. This type of qualification is designed to allow you to acquire the knowledge and skills of your trainers while gaining real industry experience. As you're learning on the job the course is flexible to specific time pressures, ensuring you receive a comprehensive education, at a pace that suits you.
After completing a trainee program, you'll receive a nationally recognised qualification and priceless industry practice. The qualification equips you with the choice to continue with further study or move up the corporate ladder. As you are up to date with the latest knowledge and techniques, you'll appear as a better candidate for any promotions as you have shown that you are committed to the company and industry. A trainee program equips you with new skills and empowers you to expand your professional goals to new pathways.
For more information about how you and your company can benefit from education through a traineeship, contact Trainwest about traineeships in Perth/Western Australia  today.